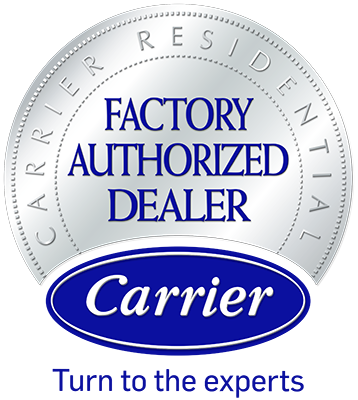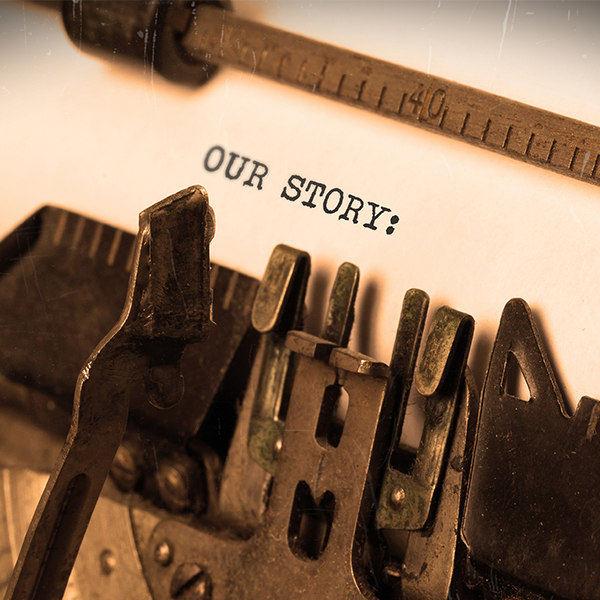 Mason & Grant Air Handling Inc was incorporated in 1946; the original business was started in the 1800s and run out of the family garage and home. Mason & Grant Air Handling Inc is family-owned and has been for many generations.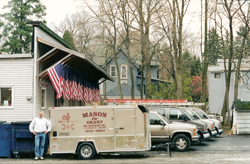 Currently owned and operated by 3rd generation, Wayne Mason, for 25 years; son and daughter, Christopher and Tate Mason are 4th generation. Grandpa, Everett Mason, was 1st generation. Everett worked at the Owasco Sam Adams Farm with his wife and son before moving to Auburn. He took over the existing sheet metal business of James V. Ebbs Company. At this time, the business was primarily a sheet metal and heating contractor. Father, Jay Mason, is 2nd generation. Jay Mason took over operations after completing his duty in World War II. He developed the company into the family-run business it is today. Jay incorporated air conditioning into the business under Willis Carrier, inventor of the modern-day air conditioning cooling process. He changed the business name to Mason & Grant Air Handling Inc and moved the business location to its present site location in 1950. To further promote the business name, a military friend of Jay's designed the current weathervane logo right after World War II.
Mason & Grant Air Handling Inc is a full-service heating and air conditioning company and has been with Carrier as a Factory Authorized Dealer for close to 60 years. Here at Mason & Grant Air Handling Inc, we strive for excellence in our work. We do quality work for our customers to ensure that they can live and work in a comfortable environment. We do furnaces, air conditioning, water heaters, boilers, sheet metal fabrication, and everything else in between. We aim to impress you with a true understanding of the task at hand. When taking on a job, we like to handle it as if we were doing it for our own home with perfection to exceed your expectations.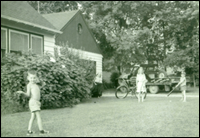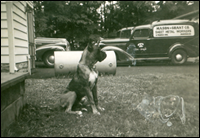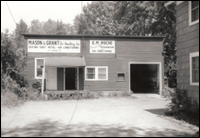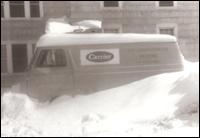 In the News
Carrier Northeast Dealer Spotlight, May 2012
Mason & Grant: Serving Customers & the Community with Integrity Since the 1800s
AUBURN, N.Y., May 23, 2012 – Mason & Grant Air Handling Incorporated's mission statement consists of one word: Integrity. Judging by the company's longevity, the service and savings they offer customers, and their extensive community service, it's safe to say they've accomplished this mission.
Not too many heating and air conditioning companies can say they've been in business since the 1800s, but Mason & Grant of Auburn, NY can boast just that. Current owner Wayne Mason's grandfather, Everett, took over the sheet metal and heating company before World War I, though the company was established years before. Everett is an intriguing character who, before taking over the company, ran famous author Samuel Hopkins Adams' farm in Owasco Valley. Why exactly he made this career change in unknown; however, the transition appears to have been an intelligent one as the company has since enjoyed more than a century of success.
After World War II, Wayne's father, Jay Mason, took over the company, moved it to their current location on Logan Street, and helped to lay the foundation of excellence that the modern company was built upon.
When asked how Mason & Grant has managed to remain in business for so long, Wayne explained that it all comes down to the company's standards of customer service. "Our main focus is just doing the job right and being honest – and it's worked for us for a long time," said Wayne. "It amazes me how often we're called in to look at a piece of equipment someone else has condemned, only to find that we can get it up and running quickly and inexpensively."
Mason & Grant has a reputation throughout their service area of Auburn, Skaneateles, and Weedsport for taking the time to always offer the absolute best solution for each customer. For instance, the company was recently called in to quote work in a museum housed in a historic building. When Wayne and his team arrived, they decided the requested approach was not in the best interest of the museum. They, therefore, proposed an entirely different solution that would better preserve the historical aesthetic of the building, as well as the museum's treasured artifact collections.
"The president of the museum came back to us very surprised and appreciative, saying that three other HVAC companies had told him the job couldn't be done in the way we were recommending," said Wayne. "He hired us instead and the job came out beautifully. Sometimes 'the impossible' just takes a little longer."
Mason & Grant's philosophy of 'always doing the job right' extends to the equipment they choose to offer customers. "We do the right thing for the customer to help them get the correct piece of equipment into their homes. We don't just offer the absolute cheapest equipment to make the sale easier," explained Wayne. "While many of our competitors are pushing air conditioners and furnaces that are only 80% efficient, we quote high efficiency equipment. So we almost always save our customers money."
It's no wonder then that Mason & Grant chooses to install Carrier equipment, one of the most trusted brands in the industry. "We've been a Carrier dealer for more than 60 years and it has taken our company far," said Wayne. "The quality of the equipment is excellent and the service support is outstanding."
Whether they're replacing an entire system or repairing or maintaining an existing one, Wayne says Mason & Grant's approach to business is simple: "I'd rather have customers swearing by me than swearing at me," he explained. "When in doubt regarding the right solution, I put myself in the customer's situation and think, 'what would I do if this customer was my parents?'"
This genuinely empathetic approach to service can also be seen in Mason & Grant's volunteer efforts throughout the community. Wayne and his employees regularly raise money for the local food pantry at TomatoFest, plan running routes for and participate in Care-A-Thon, and even completely orchestrate their own events to sponsor the Warm the Children Fund and local youth athletics programs. These are just a few ways that the company is involved in bettering the community.
"It's been a real pleasure working with Mason & Grant over the years to grow their business. They're a company that is comprised of good people that customers can trust. They work extremely hard to provide the best, most efficient solutions for home and business owners and they install them to perfection," said Christopher Scarsi, Carrier Territory Manager. "Plus, they treat their customers and employees like family and that makes a real difference in this industry."
"Our family of employees is the reason we're so successful. Period. They're not only great at their jobs but they're a really caring bunch," explained Wayne. "Last winter we had a high school student working for us seasonally to earn money for college. On top of school and work, he was also an athlete and one day he mentioned that his team was throwing a pasta dinner to raise money. Every single one of my employees bought tickets and showed up with their significant others. I think that says a lot about our team. They genuinely care about people and that shows in our customer service."